Minelab's E-Trac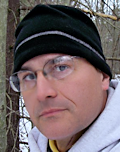 angellionel (Angel)
In late 2008 Minelab introduced its most technologically advanced detector, the E-Trac. This detector, although similar in appearance to Minelab's Explorer series, is not simply the latest 'Explorer'. Rather, it is a completely new design, meant to stand alone rather than as an 'Explorer III'.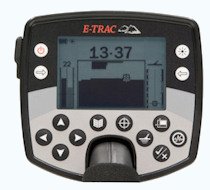 Several unique features make the E-Trac stand out among its competition. The E-Trac utilizes Full Band Spectrum (FBS) technology, a unique method of handling the effect of ground mineralization. This is the key to the detectors' depth capability, target ID accuracy, and ability to handle extremely difficult ground conditions. This is accomplished with minimal adjustments by the user, meaning that even novice users can benefit from this technology.
Also of note is the E-Trac's SmartfindTM digital display, which allows for both graphic and digital readouts of a target's conductive (CO) and ferrous (FE) properties. Using both CO and FE allows for more accurate target ID, unlike other detectors which only use a target's CO properties for purposes of identification.
Another exceptional feature of the E-Trac is its stock coil, an 11" DD coil which provides excellent detecting depth as well as superior target separation and response. One 'claim to fame' of the E-Trac is its ability to lock solidly on good targets buried among trash.
Of note, the E-Trac also has a USB interface which enables the user to connect the detector to a computer for upload and download of settings, user modes, and discrimination patterns.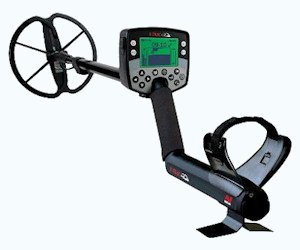 We at the American Detectorist are dedicated to sharing experiences, asking and answering questions, and offering our own tips and tricks related to use of the Minelab E-Trac. We are having much fun and success with this excellent detector and we welcome you to join us!