SHALLOW WATER DETECTING - A BRIEF LOOK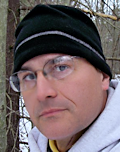 angellionel (Angel)
Shallow water metal detecting is a popular, enjoyable, and very rewarding part of the metal detecting hobby. Detecting the dry sand too can yield great finds, but by far better results have been attained by many while detecting in shallow water at beaches, lakes and ponds. Valuable items like gold rings, watches, necklaces, and many other jewelry and coins are often lost by swimmers. Coastal areas with ancient shipwrecks too can yield exciting finds! But besides the appeal of finding something valuable, shallow water detecting adherents derive much pleasure from just being out in the water and from the excitement each potential target generates.
Let's take a brief look at this other fun part of the metal detecting hobby.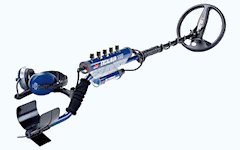 Equipment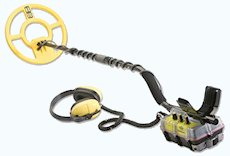 Entering the water will of course require the use of a waterproof metal detector. There are several models available from various manufaturers, and a few are quite popular with many shallow water detectorists. But one need not spend a small fortune on a waterproof detector to make excellent finds, as has been proven by many successful detectorists.

Another very important tool is a long-handled scoop. It makes life easier when attempting to scoop up a target while waist or shoulder deep in water. Also, if detecting during the colder part of the year, a wetsuit is very much advisable.
When In The Water
Swinging a coil while detecting in the water isn't all that different from that of land detecting, but a slow pace is very important since targets at sandy beaches are often deeply buried and can easily be missed if hastily working the detector. Experienced detectorists will mark a signal by placing a foot behind the potential target. This helps to guide the scoop to where the signal was generated. In most cases one or two scoops would be sufficient to bring up the target, but occasionally it can also take a dozen scoops or more! But don't worry. Any frustration experienced soon evaporates with the first glint of gold in the scoop!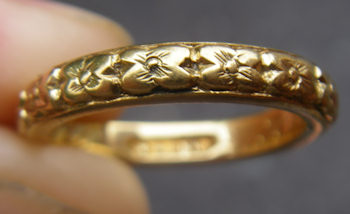 So what can one potentially find while shallow water metal detecting? Below are just a few examples. The variety of finds were made by forum members during the past few years.
(Click on the images to read each member's post)
| Relic Whisperer - 14k Gold Band | angellionel - 1919 Ring & Vintage Ring |
| --- | --- |
| | |
| Chicago Ron - 1950 School Ring | fsa46 - Gold Ring |
| | |
| fsa46 - Diamond Gold Ring | Diggin-it - Silver Rings |
| | |
| angellionel - 37 Silver Coins | Thiltzy - Colonial Pewter Sundial |
| | |
| Relic Whisperer - Platinum Band | Chicago Ron - Diamond Gold Ring |
| | |
Safety In Numbers
While going solo to detect in shallow water is fun, having a partner nearby can be the safer course. Remember to exercise care when entering the water. This is especially important when using waders in unfamiliar areas or where drop-offs in the water may exist. The targets aren't going anywhere. Take your time.
Play it safe and have fun!