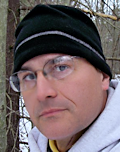 Angel (angellionel)
Site Founder
Site Administrator
Site Owner

Angel lives in Western Massachusetts, where he spends a great deal of his free time engaged in the hobby of metal detecting. He moved to New York City from Puerto Rico at the age of 9, and has lived in the Northeastern United States since that time. Career-wise, he has for many years been involved in the financial and insurance fields, working as a registered representative, sales director, and relationship manager. His other interests include chess, poetry, and fishing.

Angel has been an avid metal detectorist since 1983. His experiences with land and water detecting over the years have produced many silver coins, as well as silver and gold jewelry and relics of all types. He is familiar with a number of detectors manufactured by White's, Garrett, and Minelab. Most recently, he has become proficient with the Minelab E-Trac and has logged hundreds of hours on this machine, although he also has extensively used the White's DFX, White's Surfmaster PI Pro, Minelab's Excalibur, Minelab's Explorer SE, and Minelab's Sovereign GT. He is known to many of his peers for his propensity to patiently and thoroughly work "hunted out" parks to find coins and relics that have until this time remained elusive. He loves the challenge of the hobby, and the sense of peace it brings.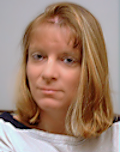 Angie (Epi-hunter)
Site Administrator
Site Owner

Angie has been interested in metal detecting her entire life, but never had the time to focus on the hobby until several years ago. She was born and raised in eastern Iowa, then lived in central Iowa for 25 years while going to college and later doing research and teaching at the University of Iowa. She currently lives in central Kentucky and works in a hospital as a health care professional.

She was quickly hooked shortly after getting her first detector, the ACE250. Against all odds, her very first coin find -- including any kind of clad -- was a 1847 Seated Half Dollar. What an introduction to the hobby! No wonder the memorial pennies are frustrating now!

Angie used the Garrett ACE250 extensively for the first year of her detecting experience. She then moved on to a Fisher CZ3D which proved productive at old parks and homestead sites. She has also owned and used the Minelab Explorer SE, and currently uses the Minelab E-Trac. She is enjoying the process of becoming proficient with the E-Trac. This coming year her goals are to do some cellar hole hunting with some of the other forum staff members here and to become more acquainted with her Tesoro Tiger Shark while water detecting. Her true passion is finding old coins, but she also loves relics and knows she will immediately get addicted to cellar hole detecting.

Angie's other interests include writing, downhill skiing, and spending time with her three kids. Currently she is in the process of teaching her ten year old daughter to metal detect.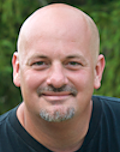 Joe (jkress)
Co-Administrator

Joe's interest in coins came at an early age. As a 12-year-old paper boy he looked forward to collecting the weekly dues from a particular house. More times than not the woman dipped into her coin collection to pay. Mostly silver Washington quarters and Mercury dimes, but they were treasures to Joe.

He also found a V nickel on his paper route off the front step of a house. That find pretty much sealed the deal. Joe was into coin collecting.

When he was 14 years old and walking the railroad tracks to his favorite fishing hole he found an early Native American stone ax head. The find was quite thrilling and amazed him with what can still be found.

In July of 2009, two co-workers invited Joe along for a metal detecting hunt. It was his first experience with this hobby. He didn't find much more than some old nails, but knew this was a hobby he wanted to pursue. He bought his first detector one week later and has been hooked ever since. The thrill of what treasures lurk below the surface is what excites him the most.

After college Joe worked as a photographer for eight years. Moving back to his home town, he took a position with the local newspaper where he worked for 10 years. Since leaving the newspaper about a year ago, he has continued to work as a photographer.

His other hobbies include fishing and wilderness camping. His favorite getaway is in Northern Minnesota to a place called the Boundary Waters. It is like stepping back in time 400 years. No roads, no electricity and no evidence of civilization... heaven.

The biggest passions in Joe's life are his wife and daughter. They are what make the sun rise and set for him.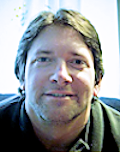 Dan (del)
Co-Administrator

Dan lives in Connecticut and has been participating in the hobby for the past several years. He often detects with George (coinnut) as a team, and are good friends. When he's not detecting, Dan is spending time with family and working as a crane operator. Other hobbies he enjoys are camping with the family, fishing and 4wheelin the jeep whenever time allows.

Dan is a member of the local metal detecting club in his area (the Yankee Territory Coinshooters, Hartford, CT). He has experience with several different detectors, including White's Coinmaster, White's 6000 DI Pro Plus, White's XLT, White's Prizm 5, and Tesoro Silver UMax, and he is currently using White's DFX. He began the hobby by frequenting parks and school yards, finding a great deal of clad and jewelry, but after a year he decided he wanted the opportunity to find very old coins and relics. He took advantage of the historical areas in CT where he lives, and began detecting old farm fields and cellar foundations. He has been focusing on this exclusively for the past ten years and has become a very proficient and knowledgeable relic hunter. He finds many very old copper and silver coins at such locations, also. It appeals to his sense of history and mystery because it allows him to learn much from the people who resided at these locations so many years ago. He loves relic hunting for this reason... the history behind the finds.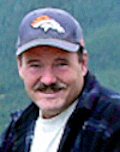 Jack (CyberSage)
Co-Administrator

Jack first caught the detecting bug in 1974 with a "kit" detector that his father built. For the next three years he had the time of his life; then, the detecting urge went dormant for about thirty years.

Detecting re-captured his interest in a big way when his wife gave him a metal detector as a birthday gift in 2005. He was again hooked.... and in short order, he became proficient in the use of White's metal detectors, specifically the White's MXT, DFX, and the Vision/Spectra V3. His passion is coin shooting, and he also has assembled a large collection of silver rings which just sort of got in his way when digging for old coins. Jack has spent much time gaining detailed knowledge of the White's Spectra V3, and he generously shares his experiences with others who use the machine as well. Those who have interacted with him know that he is one of the most proficient users of the Spectra V3 anywhere.

Jack has made Colorado his home for all of his life. His career is in the field of Computer IT Services and networking. He loves local and western history, and collects books on this topic. This interest is what ultimately led him back to the hobby of metal detecting. With his background in computer technology and love of history, a digital metal detector is a dream come true for Jack. He sees metal detecting as an ongoing learning experience that is never really mastered. Desire and effort are the key to finding the good stuff... never say "hunted out".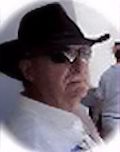 John (Lowjiber)
Senior Global Moderator

John began "messing" with metal detecting in 1986 when his son was a teenager, but has been able to spend more time detecting since retiring in 2007 after 35 years with the Department of Defense. He was an army officer, serving one tour in Vietnam (1967-68), and a graduate of Ohio State University in the field of Electrical Engineering. He currently lives just 20 minutes from Santa Cruz beach in California and has had much opportunity to beach detect. He is in the process of relocating to Nevada.

John uses two beach detectors: the DetectorPro Wader (VLF) and White's Surfmaster PI Pro. The focus of his land hunting is silver coins, and he considers himself an "expert" with the White's MXT and is currently using, and learning about, the White's Spectra V3. He also owns the Garrett ACE250, the Fisher F2 (permanently in his jeep for impromptu hunts), and the White's M6. He is a bit of a technical "junkie" (must be the Electrical Engineering thing) ;) and he has SunRay probes on four of his detectors, and just about every coil ever made for the White's VLF machines. John is a member of his detecting club's Evidence Recovery Team and has participated in evidence searches from Monterey to Palo Alto using the MXT. His other interests include gold panning in northern California, off-road mountain biking, and windsurfing.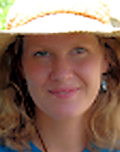 Tana (tanacat)
Senior Global Moderator

Currently from Lexington, KY, Tana was born in San Francisco but has also lived in Washington, Pennsylvania, Colorado, and Indiana. She has a degree in Parks and Recreation. In past careers she has led wilderness expeditions for teens, taught environmental education at camps and schools, and ran a greenhouse program at a psychiatric hospital.

Tana loves outdoor activities like camping, hiking, canoeing, birdwatching, and anything related to history and archaeology. She has been walking plowed tobacco and cornfields searching for arrowheads for nearly 20 years and has an extensive collection.

Finding artifacts from the past and researching them eventually led her to the hobby of metal detecting. She started with a White's Prizm IV, and now uses a White's V3i. She loves detecting old residences and farms.

Tana's two young sons like to help her dig, and she is looking forward to introducing them to the hobby.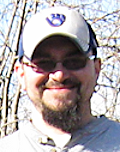 Tim (Ill Digger)
Senior Global Moderator

Tim lived in Wisconsin until age 4, when his family moved to northern Illinois where he still resides. As a child he remembers seeing some local gentlemen metal detecting and saying to his buddies, "Look at those guys wasting their time with those metal detectors. I bet they don't find anything." But he was still curious. Looking back, he suspects he was wrong!

Tim had lots of interests growing up: baseball, BMX freestyle, skateboarding, fishing, hunting, and camping, just to name a few. The summer after graduating high school he pursued and received his EMT certification and volunteered for the local rescue squad.

Around 2000 Tim saw Tom Masse on the "Gold Fever Show" finding gold nuggets with a metal detector. That rekindled his childhood curiosity about metal detecting. In early 2009 a friend showed him all the wonderful things he'd found with his detector in his first year... that's all it took! Within two weeks he owned his first metal detector: a White's Prizm IV. Within months he was using a White's DFX also, and he made many great finds with both detectors. During the summer of 2010 he acquired a Minelab E-Trac, and he has been using it and the DFX primarily for detecting parks and old home sites. Someday Tim hopes to take a detecting trip to the east coast, and possibly even as far east as England.

Tim is a member and Journeyman in the International Union of Operating Engineers, Local 150, so he is no stranger to digging holes in the dirt. From time to time he is able to get his wife and two boys, ages 9 and 12, to go out with Dad for a little family metal detecting time.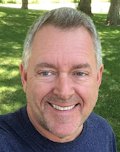 Tony (Tony Two-Cent)
Global Moderator

Tony's first exposure to treasure hunting occurred in 1969 at the age of six after his father purchased a new Garrett "Hunter" metal detector. Tony remembers watching with curious fascination as his father dug up a 1903 Indian Head cent at the Old Settlers Grounds in Iola, Illinois. This memorable event caused Tony to be bitten by a metal detecting bug that has shown no signs of letting up after over 40 years.

In 1983 Tony used money from one of his first jobs to purchase a metal detector of his own, a used White's 5000-D. He spent many an afternoon using his newly-acquired machine to hunt local schools and parks in southern Illinois for old coins and relics. In 1987 a colleague convinced Tony to purchase a Fisher 1260-X metal detector. He used this machine to hunt the local sites around Effingham, Illinois where he resided until 1996.

Tony moved to Champaign, Illinois in 1996 and after a couple of years his trusty Fisher machine finally gave up the ghost. During the period of 1999 through 2010 Tony took a break from metal detecting to concentrate on his other passion, collecting vintage comic books. But he eventually realized that when the metal detecting bug has bitten, it never completely lets go.

Early in 2011 Tony came to realize how much he missed the sight of a shiny silver coin in rich, black soil, so he purchased a new Minelab E-Trac metal detector. With this new machine, Tony's love of metal detecting was rejuvenated in a big way. He now enjoys rescuing old coins and relics from the central Illinois earth, and meeting new friends to hunt with.

Tony currently resides with his family in Monticello, Illinois. When he isn't metal detecting he designs steel roof components for commercial buildings.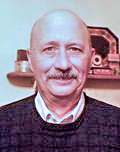 Al (aloldstuff)
Global Moderator

Al purchased his first detector in the early 80's. It was a White's, although he can't remember which model. He didn't really do much with it, but he remembers stopping at a park near his home and throwing his change around... what he calls 'salting the mine'. He would then take his daughter (who was about 4 or 5 at the time) to that park, and she just loved finding the money with Daddy.

Sometime in 2007, an old-timer friend stopped by and talked Al and his wife into going metal detecting with him. Al had since gotten rid of his detector but he had a spare Garrett's. Al jokingly said to his wife "I'll beep, you dig". To his surprise she said "okay!". After about the 5th beer can, she looked at Al from her position on the ground and asked if they make better detectors. "Of course they do, dear"-- and two days later Al had a brand new Prizm IV. ("Boy I love my wife!").

Al started out detecting parks and schools and found a lot of clad and some rings. Then he decided that he really wanted to find the old stuff, so he started detecting farm fields. That's when it got very exciting, finding LCs, seateds, Ihs, and 2 centers. Metal detecting is now a major part of Al's time off. Again, being very fortunate, Al's wife never questions his time spent metal detecting but she will question what he has found.

Al is currently the sales manager of a duct and vent cleaning company and has been in sales for over 30 years. He has sold RV's and hazardous waste services, and was a manager of Schwan's for over 10 years. Given that he is in sales and has been married for over thirty years, Al has heard the word "NO" before, so knocking on doors to get detecting permission never bothers him.

Al currently resides in western MA. He has also lived in Michigan and Pennsylvania.

Al and his wife are currently empty nesters, with both their children now well established and living productive lives. Thank God.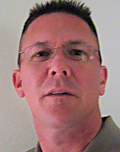 Jeff (Fire Fighter 43)
Global Moderator

Jeff has been detecting since age 13 (for the past 35 years). He took a few years off from detecting during that time, but in the past five years, Jeff has re-dedicated himself to the hobby. He has owned many detectors in the past, mostly White's brand. He currently uses the Minelab E-Trac and Excal II, and the new White's Coinmaster. He is mainly interested in coin hunting but also loves shallow water detecting.

Jeff loves the research part of the hobby, and his philosophy is "I would rather hunt all day and find one keeper than find a pocketfull of clad". He prefers to only hunt spots that have a chance to produce silver. He also prefers to hunt private land rather than public.

Jeff is married to Angela and has two children, Abbey (eight years) and Eddie (six years). They have two dogs: Romeo and Ruby. Jeff has been a Fire Fighter/EMT for 26 years; 2 years as a volunteer and 24 years as a professional. He currently holds the position of Heavy Equipment Operator, meaning he drives and operates the fire trucks. He is also a Hazardous Materials Technician and member of the department's technical rescue team. His other interests include history, coin collecting, hunting, shooting, and golfing.

Jeff and his family presently live in the Milwaukee, Wisconsin area.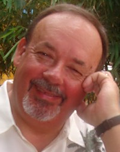 Cody (Cody)
Global Moderator

Cody first became interested in metal detecting during the 1970s. His first detector was a White's Basic. It was not the best at discriminating, so he had to dig every signal and it didn't take long to burn out. Cody would throw out a roll of quarters in his small garden, till them in the ground with the tiller, then let the kids find them with the metal detector. Then in 2011 the bug hit again. In May of 2011 Cody purchased a Fisher F4. He dug his first silver coin at an old railroad depot - a 1917 Mercury dime. Needless to say, he was hooked. A few months and a bunch of silver later Cody upgraded to a Fisher F75 LTD SE.

Cody is a retired firefighter/EMT. He presently is a police officer and has been for the last 13 years. As he says, he is a 60-year-old kid who never got over the sound of engines and sirens. His other hobbies include restoring old trains, bicycling, fishing, camping, woodworking, remote-control planes, and riding his jeep.

Cody and his wife presently live in Pachuta, Mississippi.



| | |
| --- | --- |
| | |